Relax 4 Health:
360-degree applications for every mood
Applications
Switch on – Dive in
Take a brief virtual break at the push of a button: Virtual Reality (VR) is the first and only technology that enables instant immersion in relaxing and calming applications. Discover new worlds – extend your horizon.
360° Virtual Reality environments: How do they work?
The 360° Virtual Reality environments enable intensive "immersion" in the VR worlds. VR screens you completely from the outside world. In the software for VR glasses you immediately feel transported into the real setting. The advantages of Virtual Reality are that the human brain lets go much faster this way – and your mind clears. This helps you achieve far deeper and long-lasting relaxation. With the virtual trips with VR glasses you do not just watch films about dolphins – you swim directly along with them.
The holistic concept of the VR applications
Magic Horizons offers a wide range of VR applications in the following categories:
Nature: e.g. swimming with dolphins, relaxing on beautiful beaches, experiencing regeneration in green forests
Binaural Beats: say goodbye to everyday stress with soothing audio frequencies and images
Meditations: guided breathing exercises and meditation for deep relaxation
Color rooms: immerse yourself in environments that instil a sense of calm, trust and security
Fairy tales and exercises for better sleep: perfect and "fairy tale" deceleration
Fantasy worlds: Fantasy trips into relaxing worlds
Interactive (only in Premium Mobile): Applications like number training or kinesiology
Description of the VR applications
Trailer
Relax with 360-degree films in the VR nature videos domain (in 3D), accompanied by binaural music perfectly adapted to the applications.
Interactive applications and mental training units, made particularly effective due to the complete screening ensured by the VR glasses. In scenarios developed specifically for this purpose, two controllers are used to offer a particularly intensive yet relaxing immersive experience.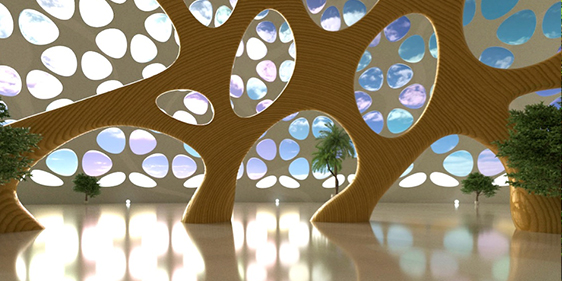 With Binaural Beats, the brain is addressed directly by way of binaural audio frequencies in VR scenarios developed specifically for this purpose.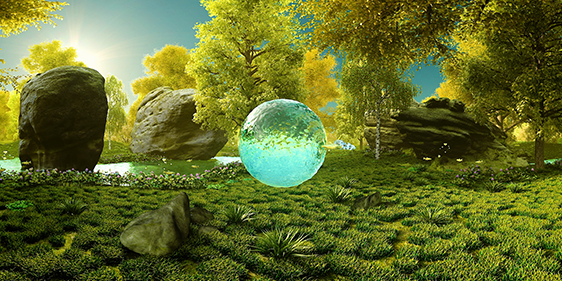 In the fourth area, Meditations and Fantasy Trips, guided breathing, meditation exercises, fairy tales and exercises for better sleep read in a soothing voice help to achieve a state of deep relaxation.
All of the 360-degree videos and interactive VR applications by Magic Horizons are perfectly compatible with mobile virtual reality glasses. All VR content has already been adapted for different resolutions, and are available in stereoscopic formats.
The latter creates an authentic 3D effect which distinguishes itself from conventional 360-degree videos and offers a much more immersive experience in the relaxing worlds. Using a fixed camera position and a floor that is constantly displayed, the content is able to avoid the issues of motion sickness or fear of heights.
Video instructions for the Premium Plus VR glasses